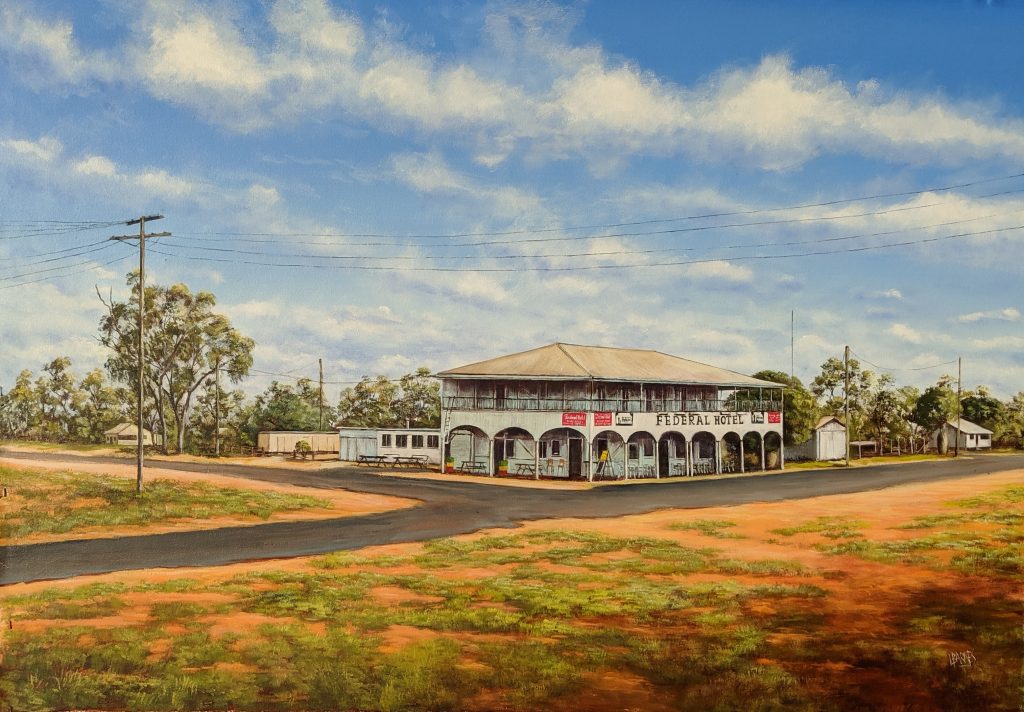 Place of Origin
Graydon Gallery, New Farm
Opening night: 6pm 7 August 2019
Exhibition dates: 5 – 11 August 2019
A new exhibition of work by Lyn Barnes at Graydon Gallery presents a collection of works emanating from the landscapes of the artist's childhood.
Each year during the Brisbane Ekka, Lyn's work provides a visual voice for the people of the outback and connects art lovers from Queensland's south east with the lives of those who live beyond the Great Dividing Range.
Place of Origin will preview from 5 August with the official opening night on 7 August at New Farm's Graydon Gallery. Click here to RSVP for Opening Night before the 5 August.
Ms Barnes said: "Life in the outback is made up of unique and special experiences. I love being able to share those experiences through my art with the city".
Well known for her vivid depictions of the arid Channel Country, celebrated outback artist Lyn Barnes explores a completely new palette in her interpretation of her place of origin, the farming and grazing Wallumbilla district, located in the rich Maranoa region of Queensland.
Place of Origin is on display at Graydon Gallery, 29 Merthyr Road, New Farm until 11 August.